It's the Great Pumpkin Charlie Brown...or just our Jack 'O Lanterns that we carved today. Have I mentioned that Fall is my favorite season? Today we made Chicken Noodle Soup from scratch (Gluten Free of Course), and Gluten Free Lasagna. It was delicious! We had so much fun carving the pumpkins this afternoon. Scroll down to see our designs and keep going if you want to cry...you'll see, cause I did (cry that is)!


What you don't see is the Tucker-Freaking-Out-Episode when he realized how slimy pumpkins are and his not wanting to participate ANYMORE!!!



You may wonder why this pumpkin is cut in half...long story short...mold!



This is my masterpiece! Blue's Clues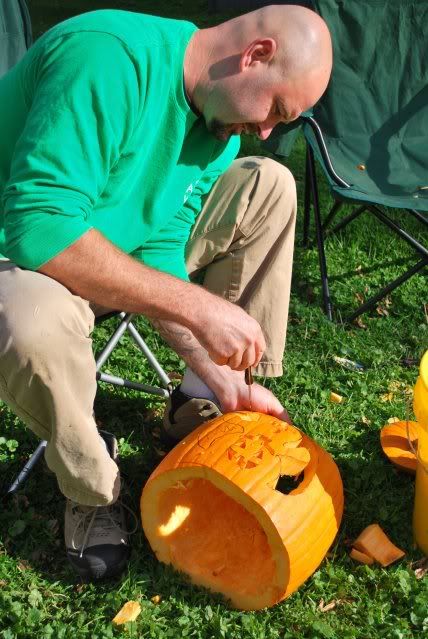 Notice no kids are anywhere to be found. This ended up being an adult thing...but we really enjoyed ourselves.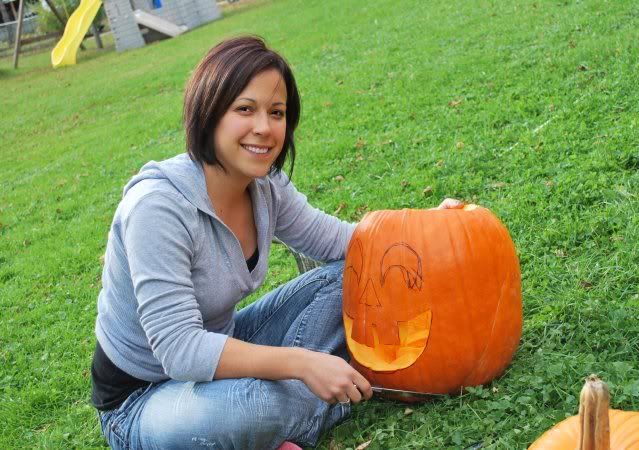 The finished products!!!! And Riley of course.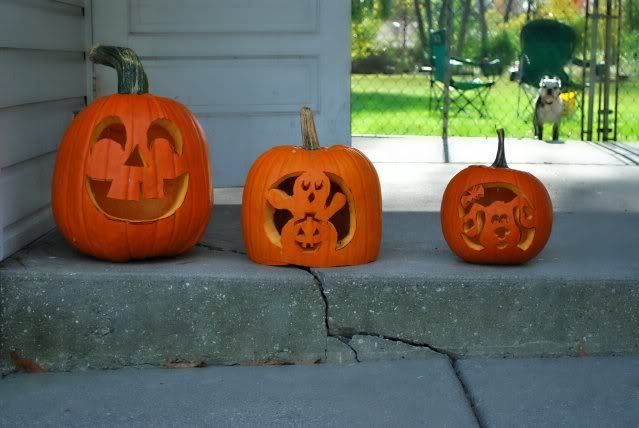 Keep in mind this is my favorite and I was so proud of myself. Now, thank God I am an avid picture taker and got a snapshot of it.

Because 1.25 hours later, I walked out of the house to toss out the garbage bag and....keep scrolling!!!!




OMG OMG OMG OMG OMG JEEEEFFFFFF! THOSE (expletive) SQUIRRELS HAVE DONE IT AGAIN!!!OMG OMG OMG OMG OMG OMG!!!! SOB SOB SOB!!!!!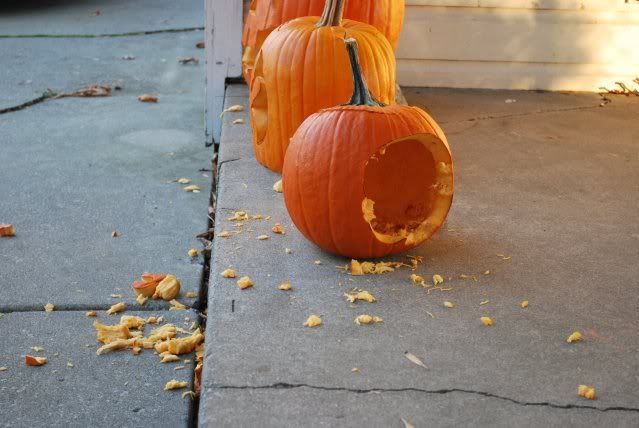 They even took a chunk out of Jeff's! But at least it's still recognizable!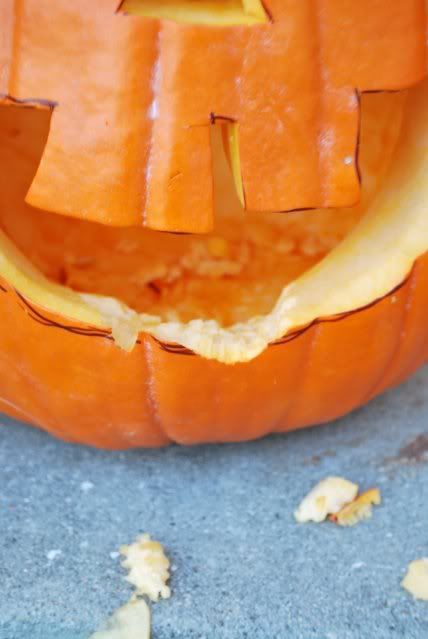 Those squirrels are absolutely dead to me. DONE!!! No chestnuts being laid out over the winter. NONE!!!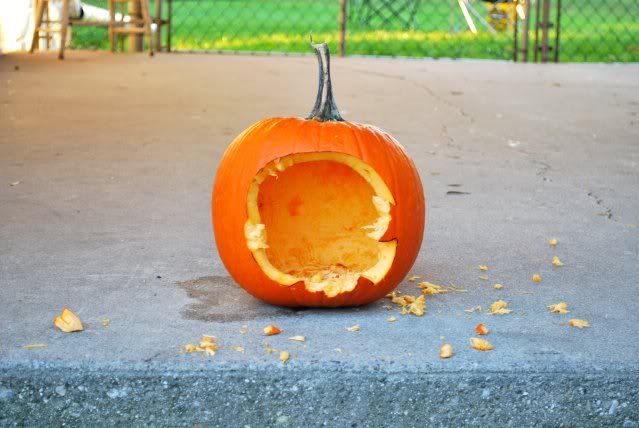 And this is what awaits you my dear squirrels....just wait! Happy Fall Everyone!!!