The week at the river ended on a great note. We attended a party at the Mize's.
They throw an annual Pig Roast and this year I was lucky enough to be able to go.
On our way to the Pig Roast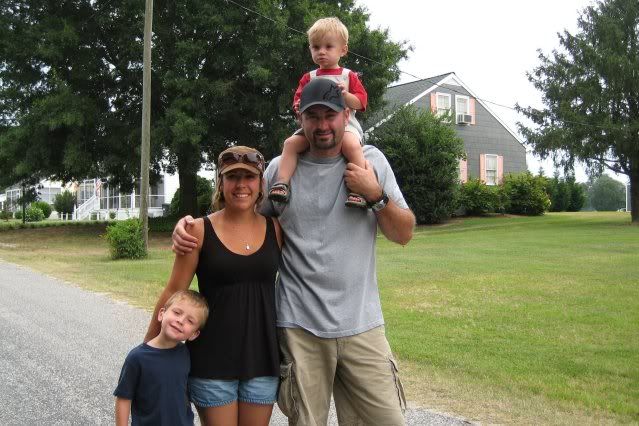 What an entrance to a beautiful home!!!
This is the view from their observation deck on the roof. AMAZING!
But I do admit, I was a little dizzy up there.
The kids sat and waited for the band to finish setting up
I was really nervous about how Tucker would react to the pig, after the whole
"Thanksgiving-Lola" incident. But I explained everything to him before we went.
Tucker checking out the pig.
After a few questions about the pig and finally trying some (he loved it
by the way), Tucker then told me to chop off the pigs face. I guess he
got over the whole pig being on the grill and not on the farm!