This is the first time I have gone trick or treating with the kids in 2 years. The last time I went, I was preggers with C-Man. This year was so much fun. Both of the boys had a blast and really raked in the candy. 2 grocery bags filled to the brim!!! Oh yeh baby, I'm in heaven!!!

I was so in the spirit this year, that I got all dressed up with Carter. We were Milli and Geo from Umizoomi. If you are not hip to Umizoomi, check it out on Nick Jr.. Tucker was a ninja, who couldn't breath with his mask on so he was just a kid with a cool outfit on.

All of the kids had the cutest costumes on. My SIL and BIL had everyone over for homemade soup and subs before trick or treating. I tried to snap a pic of every little creature, but they were everywhere!!!


Goofing off before we headed out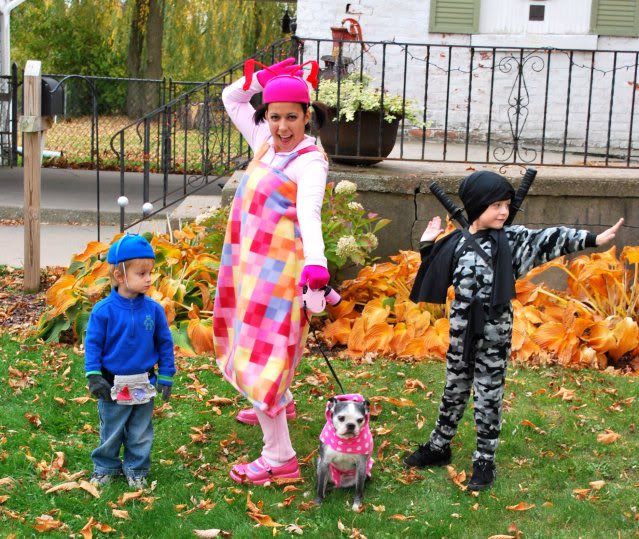 Umizoomi Umizoomi Umizoomi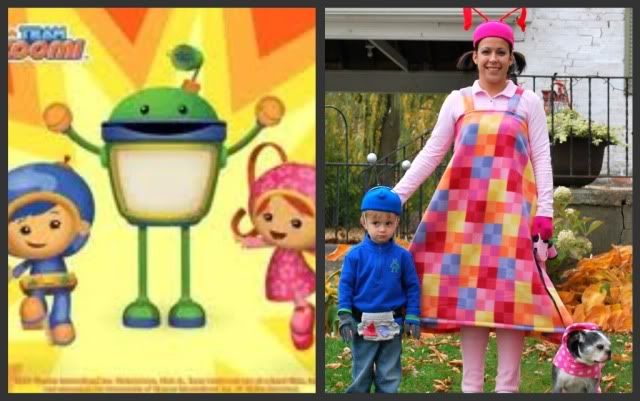 C-Man aka Geo isn't having it
My Nephew Louis stole the show as Dr. Sues' Lorax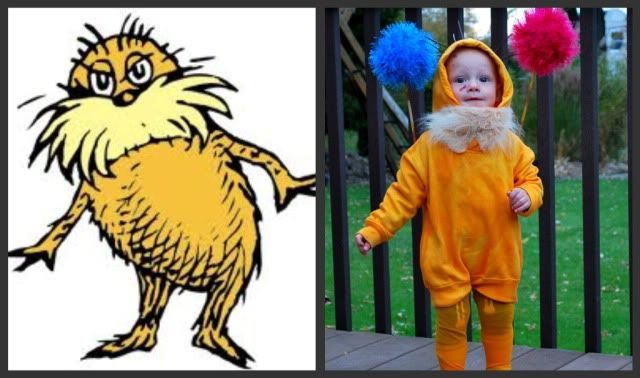 And equally as adorable are my niece and nephew Poppy and Sammy as Snow White and her favorite little dwarf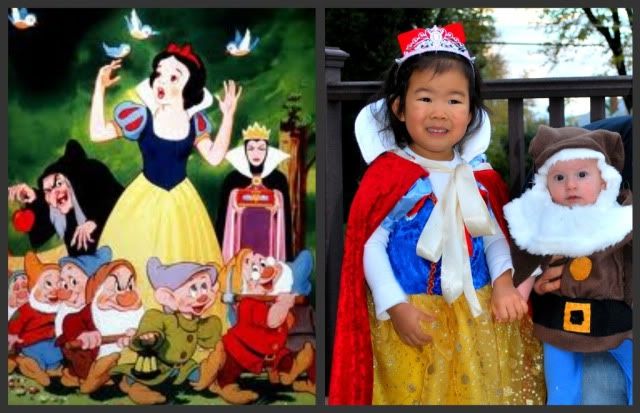 Most Creative has to go to Henry and Sidney as Chesire Cat's from Alice and Wonderland. They thought of those costumes all on their own. What imaginations!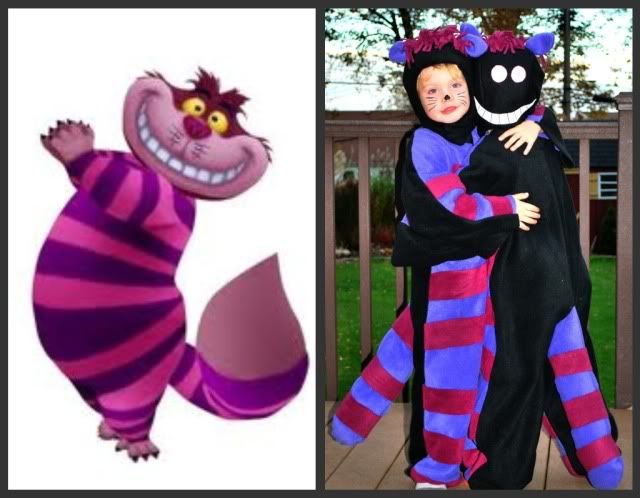 One of the best parts of the night is trying to get all of the kids together for a photo. I haven't gotten a perfect one yet in all these years of trying.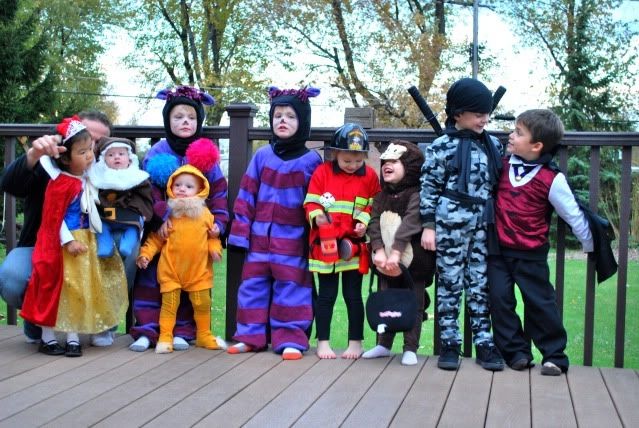 And another...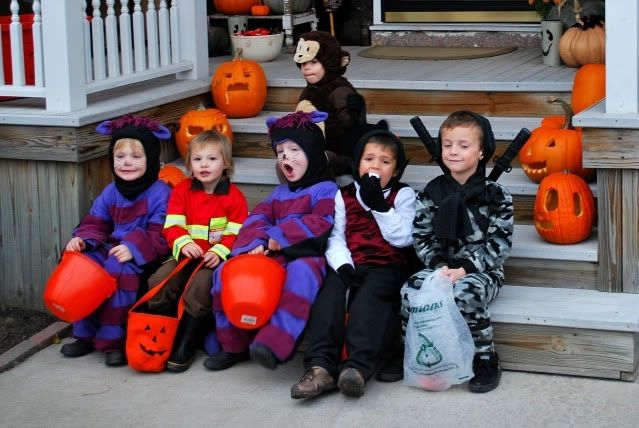 C-Man in action
Ok so after we all come down from our sugar high we are going to pass out. Dreaming of frozen party size Snickers!!!