This past week has been filled with wonderful surprises for me. The tree that is a constant source of bird poop on my car, and the reason why we never fail to find sticks all over the roof of the garage, is gone. GONE!!! Jeff rented a lift and cut that thing down all by himself. Tucker thought that it was so cool. Jeff also took a half day off from work last Friday and surprised me by digging up my patch of the yard for my garden. Tucker and I are very excited to get started planting our veggies this coming weekend.


Last pose in front of the tree before it is gone!


Look at how big that sucker is!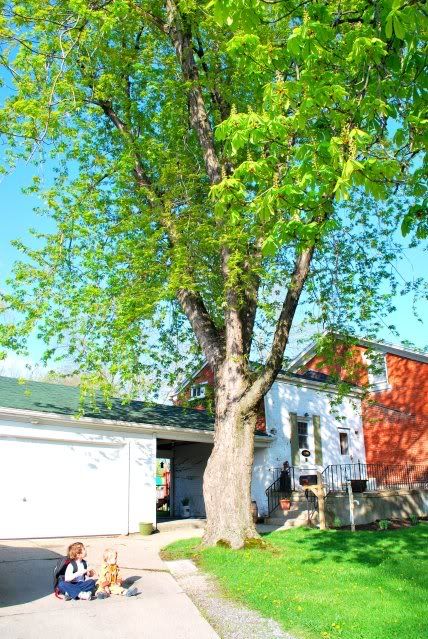 Tucker begged Daddy to take him up in the lift. I was a nervous lift even though he only went up 5 feet.
Carter took time out from his popsicle to smile for me.
I think it was too cold...what a face!
On gardening day, Carter was nothing but serious.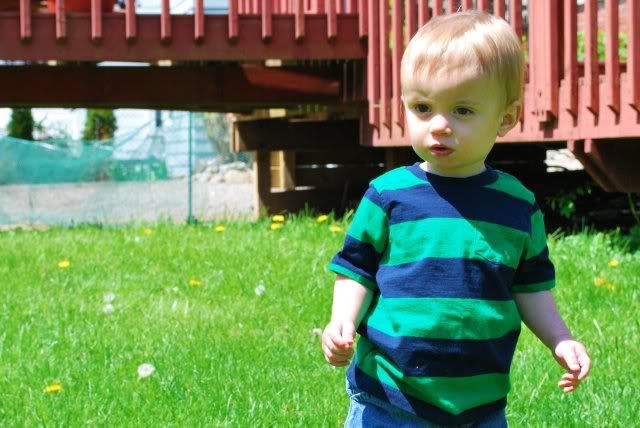 He decided to help Daddy with the garden to loosen up a bit.

Finished! "I love it Daddy"
Who can resist a smile like that?