A lot happened in our backyard this weekend. Jeff ripped down our pool (it was due to come down anyway), and he decided to cute down a tree as big as the Statue of Liberty. We had really nice weather and enjoyed the sun.
Do you see the size of that tree compared to Jeff?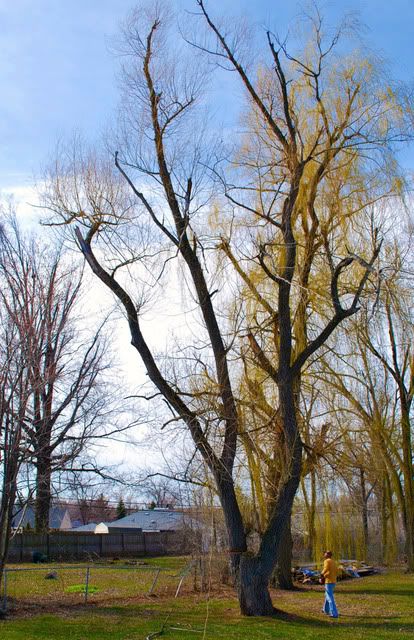 He-Man is going to pull the tree down.
TIMBER!!!
They are so proud of themselves.
Tucker enjoyed helping Daddy do "big boy" chores.
A tender moment with Mommy and Carter
Look at those dimples!