*Nights of Rodanthe spoiler alert ahead*

I have had a wonderful day of raking, weeding, going for a walk with Carter, and cooking. It has all come crashing down, as tears are flowing down my face. No one told me Richard Gere dies in Nights of Rodanthe! I should have expected it. I guess I will tough it out and watch the rest.

Anyway, we had such a fun filled weekend. We didn't go anywhere, we just stayed home and spent time together as a family. No dinners to go to, or parties to attend. We just did yard work, went out to dinner at Wegman's (yes the grocery store), and enjoyed our quality time together.


Jeff gave the boys a bath (a surprise all in itself), and he even styled Carter's hair!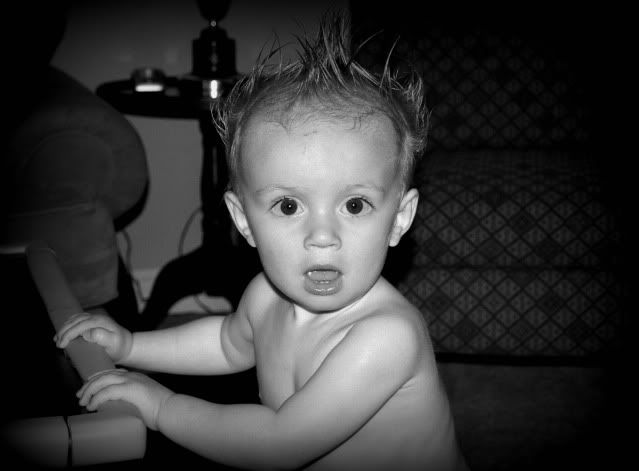 We spent a lot of time in the back yard this weekend, taking in the sun. It is a rarity in Buffalo you know!

When it rained on Sunday, we just moved on inside and did a little spring cleaning. Carter got his own vacuum, because he wont leave mine alone.
And in the afternoon, Little Bill Kennedy came by to say "Hi" to his friends.


Did I mention I am starting a garden this year? Well I am, and I am growing a very interesting variety of veggies. I am growing Beets, Jelly Bean Tomatoes, Artichokes, Swiss Chard, Pumpkins, Watermelons, and Banana Peppers.

Tucker and I went to Home Depot one day and we just started grabbing the packs of Burpees that looked like fun! And as for as the Beets go, no comments from you Northerners. They ARE good and DONT taste like dirt. Not to mention...did anyone know that the stems are purple too? I guess this makes sense, but when they sprouted I was pleasantly surprised!


A Gluten Free Recipe that we love is coming tomorrow!