I love the beginning of the year. February and March mark my boy's birthdays. Carter just turned 3 and Tucker is now 7 whole years old. Really? When did this happen? For some reason I do not have any pictures of Carter's birthday. What a great mom I am.
I do however have tons of pics of Tucker's. We hosted pizza night at our house for his birthday with the family. Tons of kids running around, pizza, and cake. What more could you ask for?
That weekend, we had a bowling party for Tucker and all of his friends. It was so much fun.
Check out his cute bowling cake I made.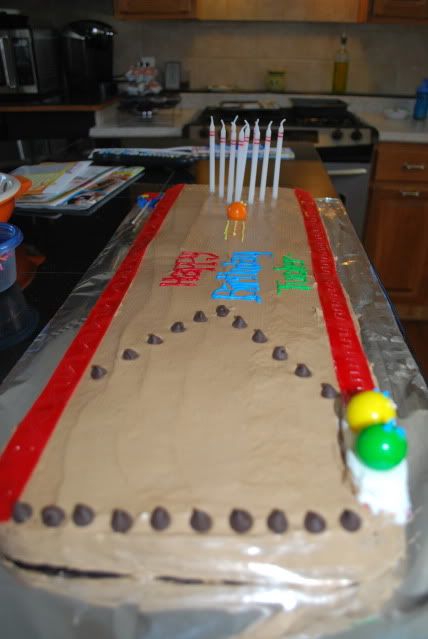 Daddy tried to show Carter the "right" way to do it...
But he had his own way of doing it.
Tucker is such a ladies man. Forget bowling, give me the babes!
Carter was over bowling really fast, he moved on to the hand blower-offer.
And started a trend. Can't take this kid anywhere!!!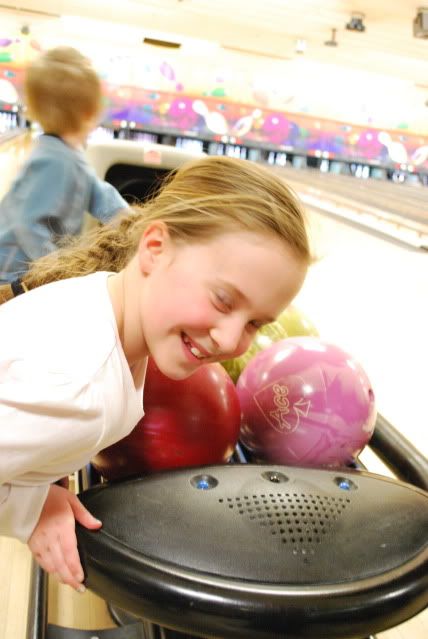 Jeff was the "keeper of the kids". He, in his organized, list making, goodness, was able to keep kids in 2 different lanes in order and get the game done.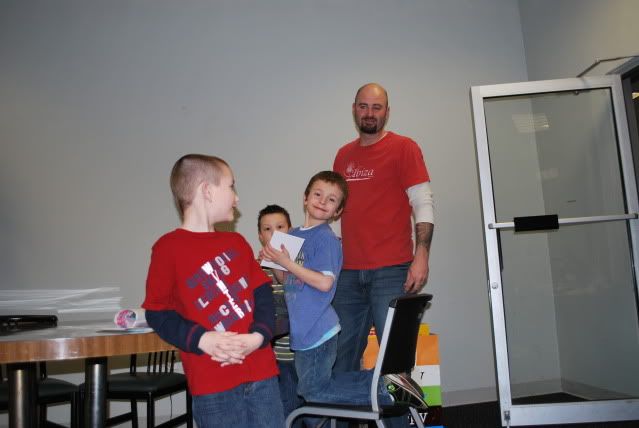 What a long day!!!! Enough is Enough!!!