Lots of getting ready around the Morris household. Christmas is fast approaching and we have lots to do. We are busy decorating and wrapping. Presents rocked this year. I would just like to take a minute to thank Amazon Prime for their fast and easy (and free) shipping even though the weather didn't cooperate. All but 2 items have arrived on time. The kids are having so much fun with the tree and the train running around it's base.

We also have a new addition to our little family. Meet Charlie. Charlie is a Chinese Dwarf Hampster has taken our dearly departed Bobo's place on the hampster wheel.
Charlie is awesome. He lets us hold him and he will just snuggle up in your hand or sleeve and go right to sleep. Bobo was cute, but way to fast and skiddish for the kids to interact with. Charlie is perfect for them. He even lets Carter hold him. Here he is in Tucker's sleeve.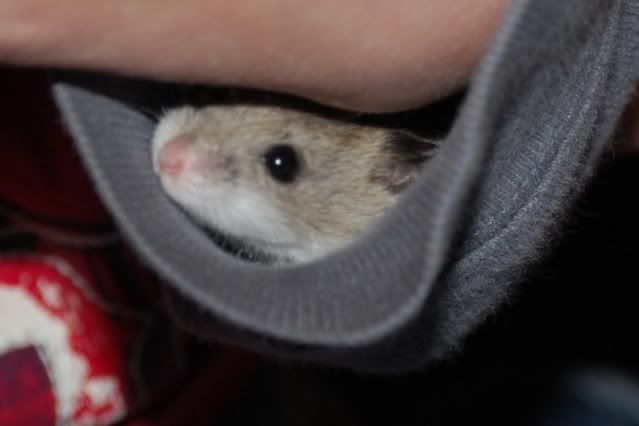 Here is our house a lit up in it's Christmas glory. We decided to ban LED lights (sorry if you have them, but I just like the old ones better). We went way-old-school, with the great big bulbs. And we LOOOOVE it!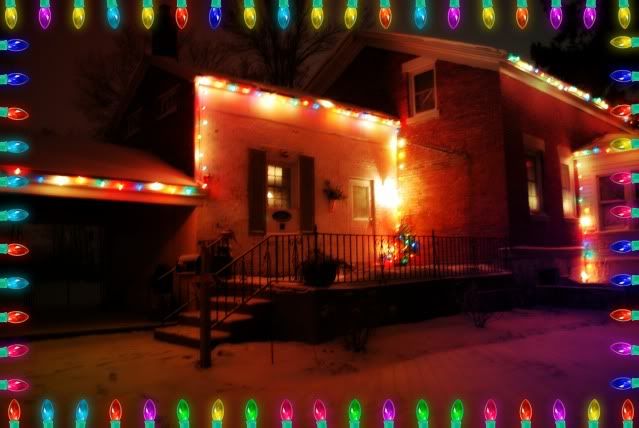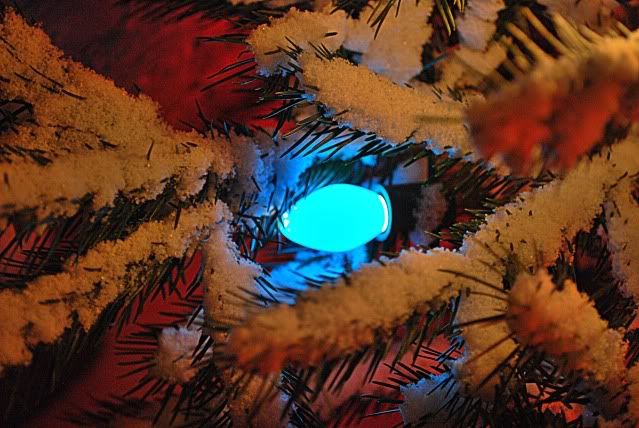 Riley decided she would rather nap instead of decorate!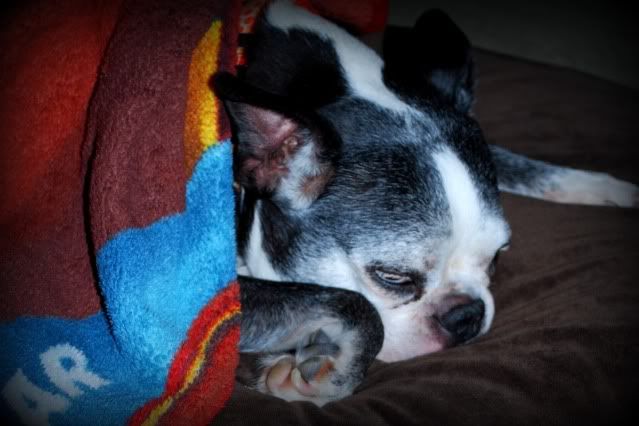 This year Jeff was on call all during decoration week. So this year I was left to do the lights on the tree all by myself. It was a first, and I would rather not repeat that task. But, it did turn out ok if I do say so myself.
This is Tucker's favorite ornament. It is the Polar Express.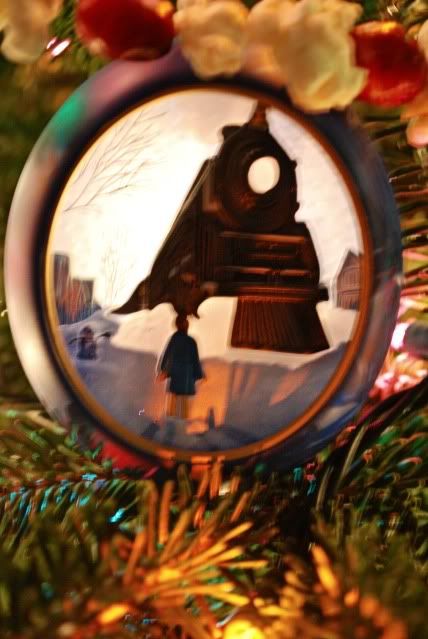 This is one of my ultimate favorites. Who doesn't have a sock monkey on their tree. Let me know and I'll find one for you. It is a must!!!
Here is my handy work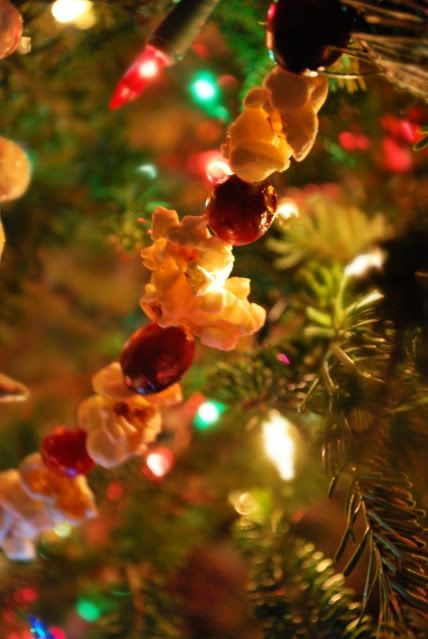 And our Christmas Mantle and Stockings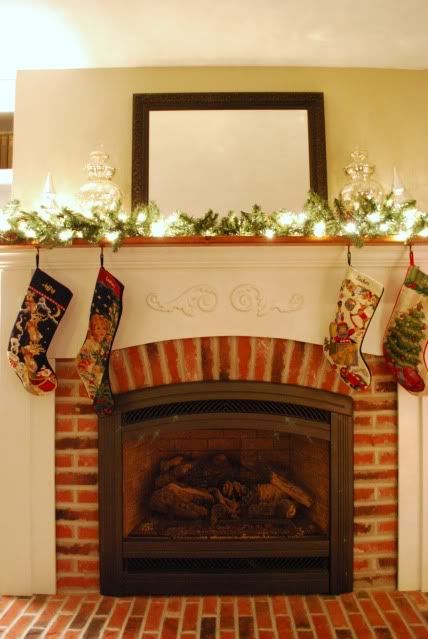 Stay tuned for after Christmas photos and our very special announcement!